How do I start with Team Men?
If you are reading this, you've no doubt seen some of the stuff we get up to and are thinking about joining us and whether you are an experienced, skilled veteran of exercise or a complete beginner, getting going is simple.
It starts with a phone call. We have a chat and find out your current level. If you are experienced and have equipment at home you are good to go. If you are new to exercise then it is advisable to go through the 'Start Up Masterclass'. This is a total of 3 hours (2 the first session, 1 the next) one on one tuition we spend together either in the gym or online via Zoom and the purpose is to get you skilled in the major moves we perform in the workouts. Once this is complete you are good to go.
To fully participate in the online sessions you will need a 6ft square space with overhead clearance and some fitness equipment which is minimal and relatively inexpensive. All you will need are two Kettlebells and a Sandbag. We cannot say the exact price of this equipment because it will depend on your strength level but what we can do to help is lend you some kit for your first month in order for you to decide what you need. The stronger you are, the heavier the bells you will need and they increase in price the more the weight.
The average spend of your starter home equipment though is around £170.
Once you are skilled up you have two options on how to train:
TM online £165 per month.
TM Full Package (Gym and online) £195 per month.
In summary, your initial outlay is:
Start Up Masterclass (if needed) £145
Home Equipment (approx) £170
Membership for one month £165 or £195
Then ongoing it is purely the price of your monthly membership, which you can cancel at any time, unless you require any private coaching.
That's how simple the process is to get you on your way to becoming the very best version of yourself.
Home Equipment Needed to get Started
TM Full Package
Train up to 5 days per week online via Zoom plus twice weekly available in TM gym.
£195 per month
£59 per week

---
TM Online
Train up to 5 days per week online via Zoom.
£165 per month
£49 per week

---
Start Up Masterclass
If you are new to physical training or need to learn the art of kettlebell training then you can be skilled on the basics in a 3 hour masterclass in TM gym or online via Zoom.
£145

---
One Hour Technique Booster Sessions
Use these if you want to be trained in the specifics of a certain discipline, for example Indoor Rowing or Kettlebell Sport. Use these sessions also to understand the vitally important areas of nutrition and sleep.
£55 per hour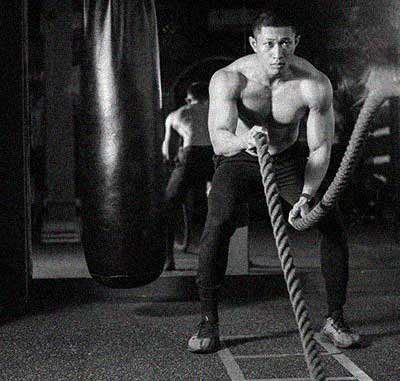 What you can expect from being in TM?
Train up to 5 x per week online or in the gym. You choose your days. It's completely flexible.
Train with up to 9 other men who are on the same mission as you.
Learn the reasons "why" we are training like we do so that you see the value in them.
Learn how to maximise your time from any exercise session you ever do.
Learn how to perform world class training with the bare minimum of equipment.
Learn about new sports and participate in them.
Learn the ways to succeed with weight goals and the pitfalls as to why we so often fail.
Develop a mindset that will allow you to push yourself beyond what you think you are capable of.
Be part of a social group outside of your fitness sessions that will encourage activity based meetings.
Party with the group – every once in a while of course!
Experience new challenges on days out and weekends away.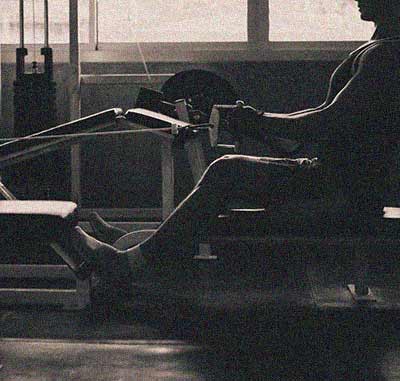 Timetable
10 classes per week run Monday to Friday at 6.30am and 7.35am.
Monday 6.30am online. 7.35am gym.
Tuesday 6.30am online. 7.35am online.
Wednesday 6.30am online. 7.35am gym.
Thursday 6.30am online. 7.35am online.
Friday 6.30am online. 7.35am gym.
Stare your demons in the eyes and take back control of your life.